ALL-IN Card Gold & ALL-IN Card Green
ALL-IN Card Gold - your ticket for unlimited Ski amadé fun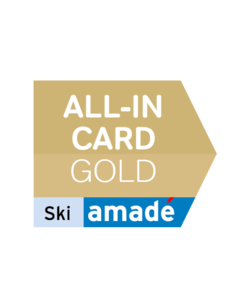 The Ski amadé ALL-IN Card Gold combines the best of every season: mountain adventures in spring, biking in summer, hiking in autumn and skiing in winter. With the ALL-IN Card Gold you enjoy all the benefits of the Ski amadé Ski amadé ALL-IN Card Green in summer, and do you know what the best thing is?

With the same pass you can start the winter season directly after the summer: over 760 kilometres of slopes, 10 snow parks and fun slopes, countless culinary and adventure offers in the deep snow-covered winter landscape await you!
ALL-IN Card Green - have mountain adventures with the personal touch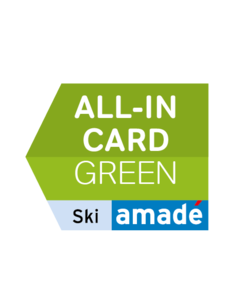 Ski amadé not only has a lot to offer you in winter. With the Ski amadé ALL-IN Card Green we also invite you to come and see us here in summer – visit our mountains as often as you like. 26 summer mountain lifts take you to the starting points of more than 110 hiking routes, 25 different bike trails and to more than 65 family activities on the mountain and all this includes transport of sports equipment.