Free App - Ski amadé Guide
Get the free Ski amadé Guide now and be up-to-date all winter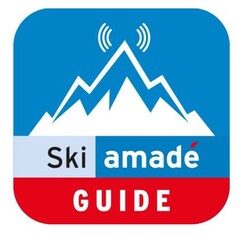 Use the app to navigate the ski area – find the closest ski lift, mountain hut, or toilet. It also guides you to car parks, service spots, or bankomats/ATMs.
The heart of this app is the integrates ski navigation system. You can have the system set up your ideal route, according to your level and skill, style and season, as well as current weather conditions.

Features:
Always up-to-date ski lift hours as well as snow and weather conditions.
Great skiing: ski run hightlights, route suggestions, and ski-run guide.
Record your ski distance in the ski journal - share your performance with your Facebook friends.
Download the app for more fun on the slopes:
Stay safe and have fun with the Ski amadé Guide!