Timing Track and Speed Track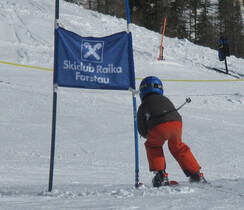 How fast am I?

Ever wondered how fast you are on skis? Well Fageralm's timing track and speed track will give you answers you're looking for.
Timing track:
Head up the Hinterfager lift, ski down to the start (at the Trinkeralm hut) - and let's go!
Each day, we set up a giant slalom along the freshly groomed piste. Ski down and check out your time to know how brilliant you are at ski racing!
Speed track:
Go up the Vorderfager lift, and down to the speed-track entrance, next to the boarder cross. The speed track measures your km/h – surprises guaranteed!
To make it even better:
both the timing track and speed track are free to use, every day!