Mountainbiking in Schladming - Reiteralm Trails
Bike vacation on the Reiteralm in Schladming, Austria
Reiteralm Trails details:
| Reiteralm Trails | difficulty levels |
| --- | --- |
| Eiskartrail | easy (blue) |
| Schnepfenwald Trail | easy (blue) |
| Buckelwald Trail | moderate (red) |
| Hochalm Trail | moderate (red) |
| Route 66 | moderate (red) |
| NEW: Holzer Trail | moderate (red) |
| Gassl Trail | difficult (black) |
| NEW: Enduro Trail | difficult (black) |
| NEW: Jump Trail | difficult (black) |
AFTERWORK RIDE - even more biking fun on the Reiteralm trails until 7 p.m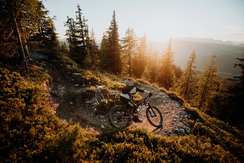 BIKING until you drop!

Simply MORE bike fun on the Reiteralm - on Fridays you can let off steam on the bike trails of the Reiteralm until 7 p.m.!
The bike weekend on the Reiteralm starts on Friday at 8.45 a.m. and ends at 7 p.m. - this great offer is unique in the bike scene.

"Afterwork RIDEN" will be offered on Fridays July 14th, 21st and 28th and August 4th, 2023. On these Fridays, all bike routes are open until 7 p.m.
Of course, the Preunegg Jet mountain railway is also in operation until 7 p.m., there is a special bike ticket. The BIKE CENTER at the Preunegg Jet valley station is open and the huts on the mountain, along the route and in the valley.
Afterwork Ride on Reiteralm! Every Friday on July and on 4th of August!
Reiteralm Trails: Styria - Skiing in winter, Bike paradise in summer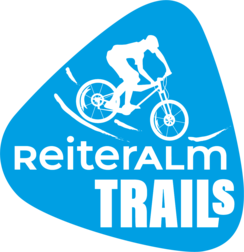 A wonderful biking experience in the Schladming Dachstein region in the Styrian Enns Valley is waiting for you. Spend an unforgettable biking vacation with friends & family on the Reiteralm in Schladming. Enjoy great mountain bike tours, leisurely bike tours, fast bike trails, and staying in awesome bike hotels
Take a comfortable ride up the mountain with the Preunegg Jet cable car and then descend again via the Reiteralm trails in the wonderful countryside. Regardless of being a mountain bike beginner or an expert, with our bike trail ticket, you are ready for the extraordinary biking summer in the Schladming Dachstein region.
Once on your biking family vacation at Reiteralm in Schladming, you can add a wonderful hiking aside from your mountain biking trips.

>>Summer operating hours
6 MTB highlights of the Reiteralm Schladming at a glance: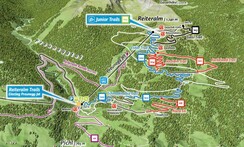 Book your summer vacation & biking vacation with amazing bike routes & bike trails on the Reiteralm in Styria now. The Schladming Dachstein region awaits you with exciting hard trails & single trails and also easy bike paths for cycling with the family.

>> Arrival Reiteralm - Preunegg Jet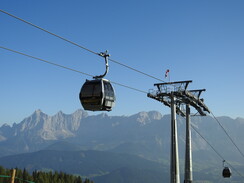 Cable car operation:
Mountain bike transport by cable car possible.
More information about the >>operating hours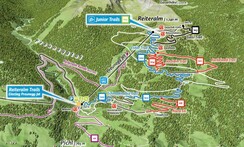 Pure bike fun at Reiteralm:
All important information about biking you will find here >>details