Skiing & Winter Hiking in the Schladming - Dachstein Region in Austria
Reiteralm & Fageralm in Ski amadé - dreamlike holiday in Schladming
Enjoy the professional skiing area Reiteralm & the family paradise Fageralm.
Your action - packed ski holiday in the Schladming - Dachstein region in Austria. From skiing, hiking to other winter activities in the enchanting snowy landscape, the Reiteralm & Fageralm skiing area has something for everyone.

Find the perfect holiday offer for you and your loved ones, whether it's a winter holiday or a summer holiday - action, fun and relaxation are ensured.
Skiing on the snow-assured 4 Mountain Ski Area Schladming - Dachstein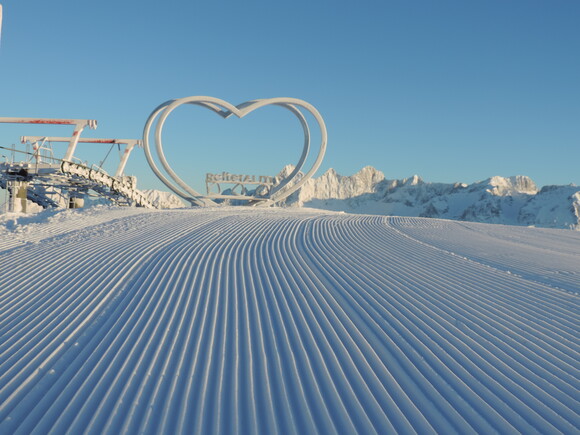 The Reiteralm is YOUR top skiing area and offers you perfectly groomed slopes and guaranteed snow.

Whether you're a pro or a beginner, in winter every skier gets the full satisfaction.Find out more about skiing on the Reiteralm & Fageralm and enjoy the winter on the 4 Mountain Ski Area Schladming - Dachstein.
 Winter on the Reiteralm - live in Ski amadé
Ride our NEW 6-seater chairlift "Schoberbahn"
Skiing & snowboarding on perfectly groomed slopes
Discover the Reiteralm Children's Land at the Silver Jet mountain station with the family
Shoot your own race video with the "Skimovie"
Train on the tracks of the ski cross pros in the Reiteralm Crosspark
Take the perfect souvenir photo at the Skiline Fotopoint (Gasselhöhe mountain station)
Watch the world's best skiers during professional training and pick up autographs
The Fageralm is a cosy place:
The family atmosphere in the ski area
Wonderful fresh snow slopes on the sunny high plateau
The Goliath Genuss Oasis with the motto "Speed out, Indulgence in" on a panoramic site with breathtaking views of the surrounding mountains
Rustic and traditional ski huts
Variety & action are provided on the Fageralm:
Your adventurous winter holiday
To find out more about winter in the Reiteralm & Fageralm ski paradise, have a look at our individual winter offers.
If you have any questions about the opening hours of the cable cars, please send us an e-mail to: info@reiteralm.at or contact us by phone: +43 6454 7357.
We look forward to seeing YOU!
Summer in the Schladming - Dachstein Region.
Hiking & mountain biking in Austria on the Reiteralm & Fageralm. Enjoy the fantastic hiking paradise and the mountain bike Eldorado on the Reiteralm during your summer holiday. From action & fun to pure relaxation, here in the Enns Valley in Styria you will find the perfect holiday offer.
HOW TO GET TO THE RESORTS
REITERALM and FAGERALM
Directions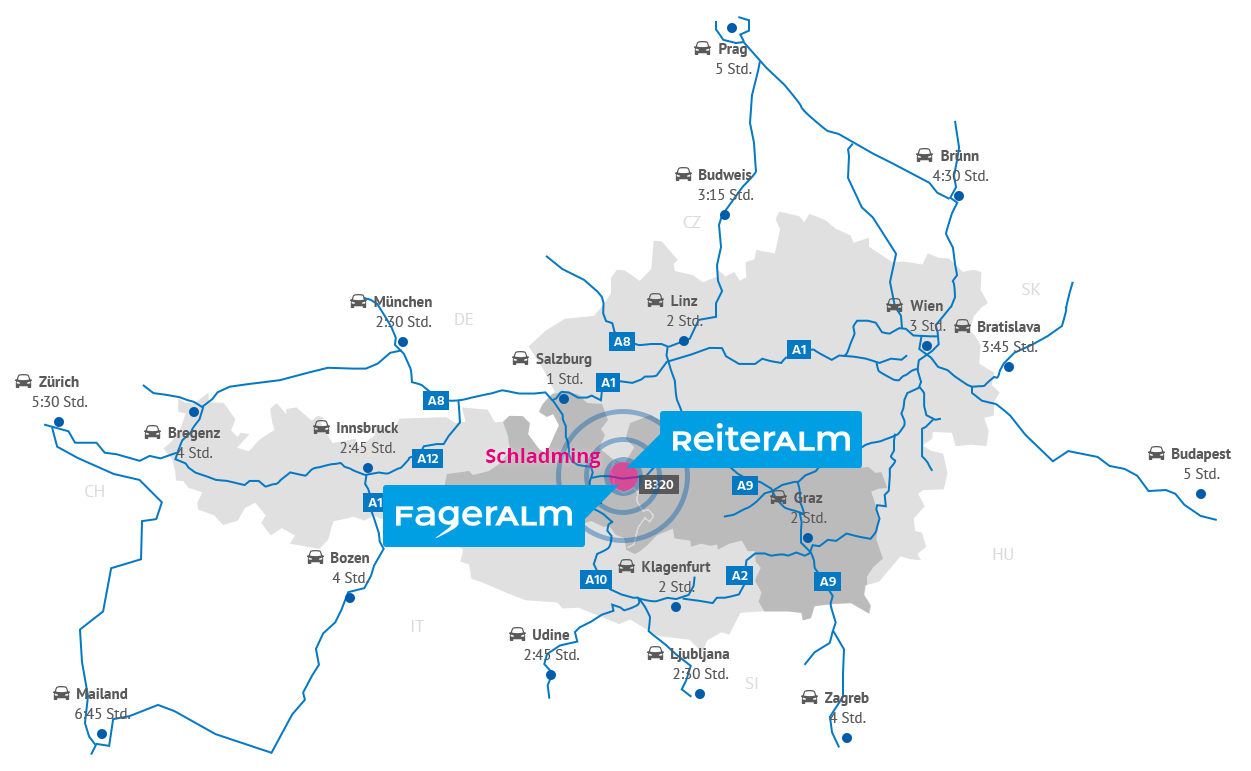 Travel time to Reiteralm & Fageralm
Salzburg: 1 hour
Linz: 2 hours
Vienne: 3 hours
Munich: 2:30 hours
Innsbruck: 2:45 hours
HOW TO GET TO THE RESORTS
REITERALM & FAGERALM
Directions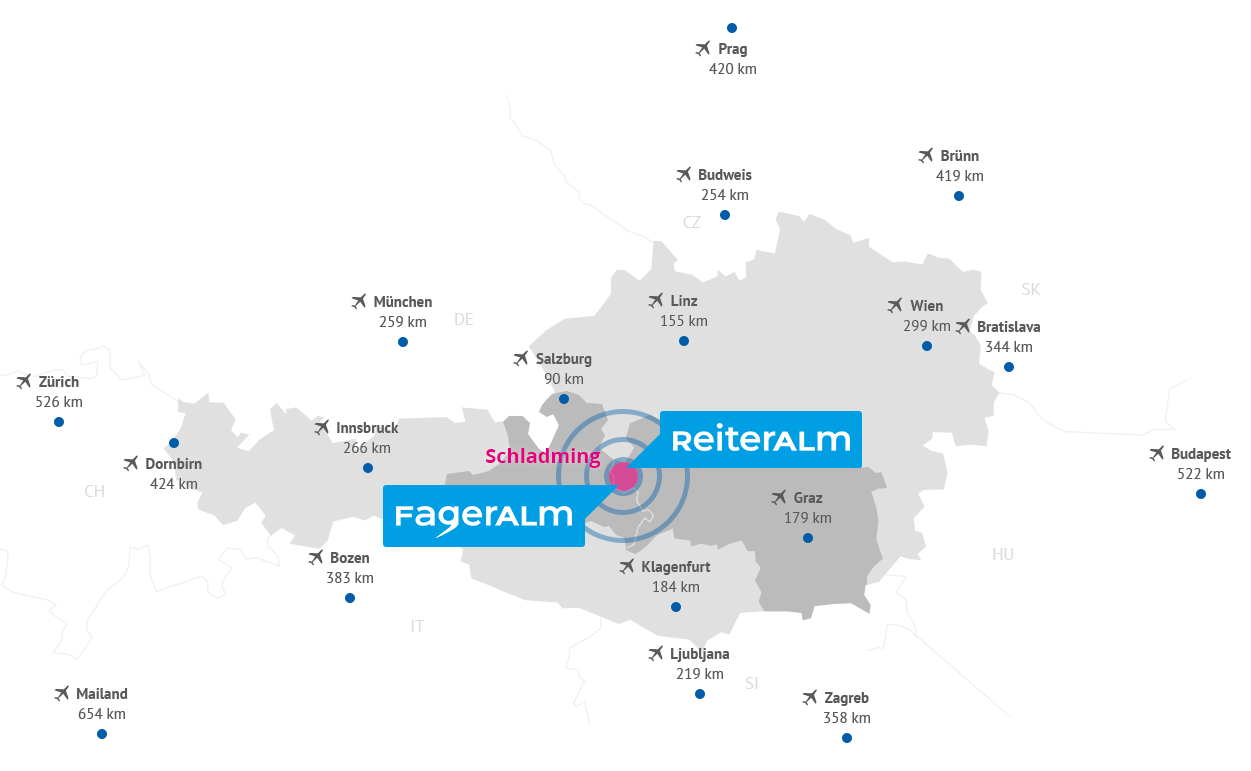 Closest airports
Salzburg: 90 km
Linz: 155 km
Vienna: 299 km
Munich: 259 km
Innsbruck: 266 km